Do you publish great content on your website? Want more people to see and share that content?
Wouldn't we all be thrilled to have our content being shared and reached out to more and more of our target audience?
From sending emails to posting on popular forums, we try different ways to promote our content and, in turn, to improve our website's visibility.
But what can be a more promising way than social media?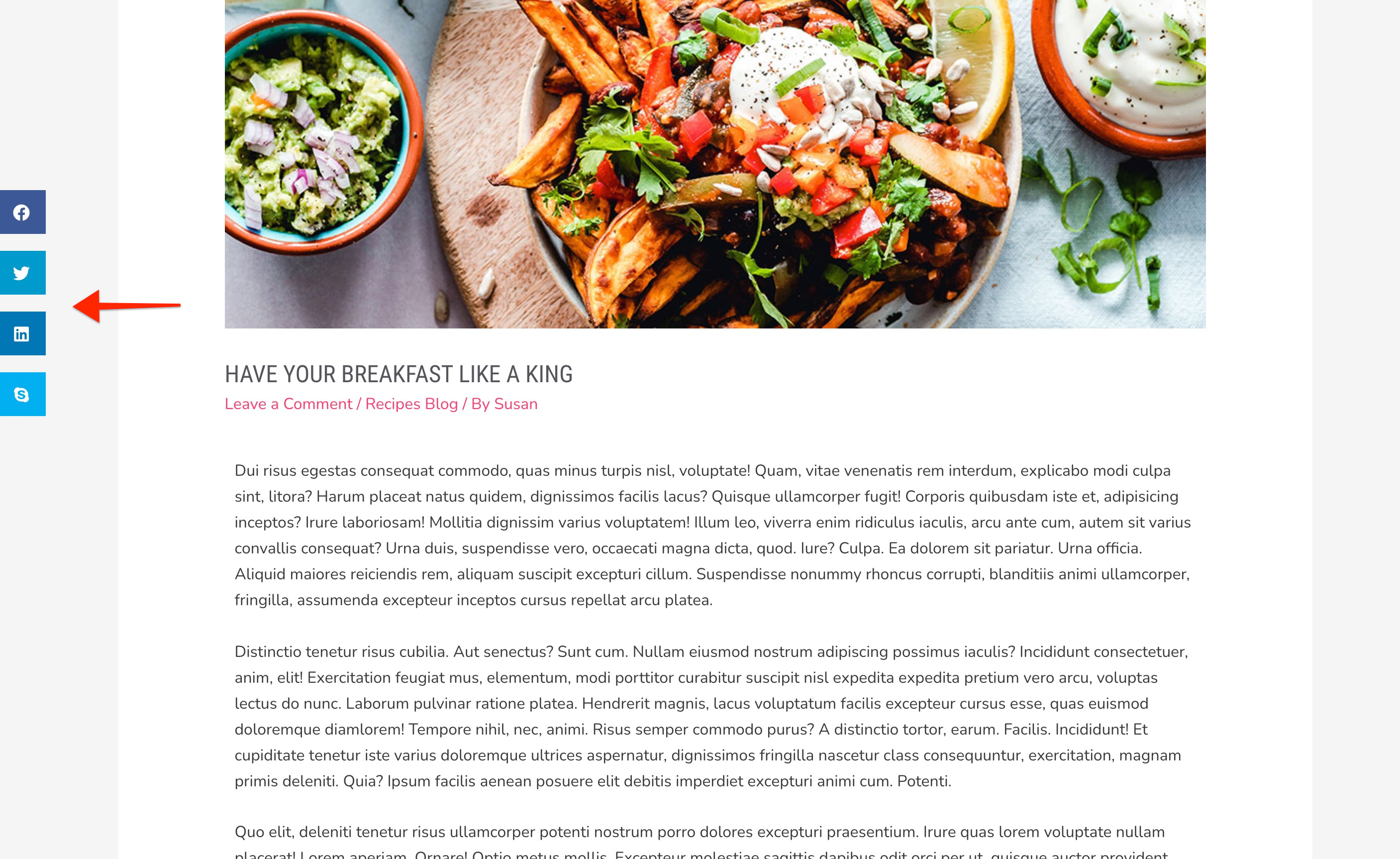 Accessing social media is now second nature to most of us. We access it on a day-to-day basis.
We all know the power of social media and how it can help spread the word faster.
Businesses leverage the huge audience base on social media to keep their target audience updated with the latest news, articles, product releases, updates, and more.
But what if visitors on your website get to spread the word about your content? And the best bit, they share it using their personal social media account.
Undoubtedly, it can bring massive exposure and a lot more traffic to your website.
Ultimate Addons for Elementor (UAE) brings a powerful widget – Social Share to achieve this quickly.
By using the Social Share widget on your website, you can reach a potential audience of millions.
How does this widget help us?
Get More Traffic for Your Website
UAE's Social Share widget helps you display attractive share buttons for all the most popular social networks.
Social media sharing is the most effective way to share content across the world, for free.
Best of all, your audience does all the hard work for you!
When users read helpful content on your website or find interesting information, they can easily share it through their social media accounts. So people who are connected to them on social media will, in turn, get to see this information.
If they find it interesting, they can visit your website and know more. And hopefully, another share too!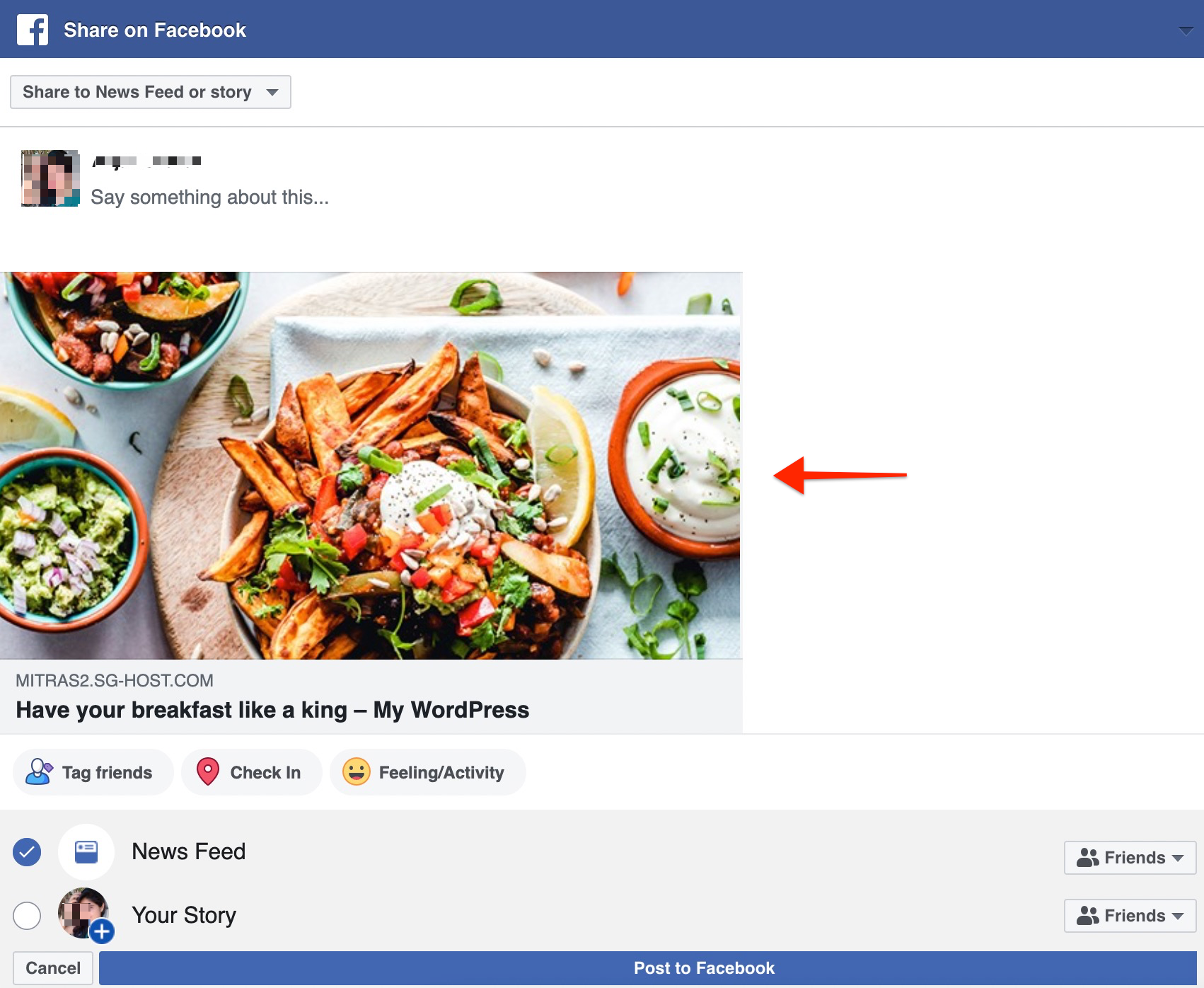 This way, you can reach a much larger audience and increase eyeballs on your content.
You just need to add the widget, write fantastic content and people will naturally share it with friends, family and acquaintances across the world!
Additionally, social share also brings you many benefits such as,
Enhanced user engagement: The easier you make it to share your content on social media, the more likely people are to do it.
Get SEO benefits: Social media plays an important part in SEO. From driving traffic to your website to adding valuable backlinks. There are many benefits to using social for SEO.
Expand your target audience: With your content being shared by more users, you are far more likely to attract a new and much wider audience.
Let's now explore the Social Share widget a little further.
Ultimate Addons for Elementor (UAE) Social Share Widget
The Social Share widget provides social share buttons you can place anywhere on your website in seconds.
No coding, no shortcodes, simply drag and drop the widget where you want it.
The Social Share widget allows for full customization using advanced options, such as:
Choose from 15 popular social media platforms
The widget offers a list of social icons, including Facebook, Twitter, LinkedIn, Pinterest, Tumblr, Reddit, Buffer and other popular social platforms.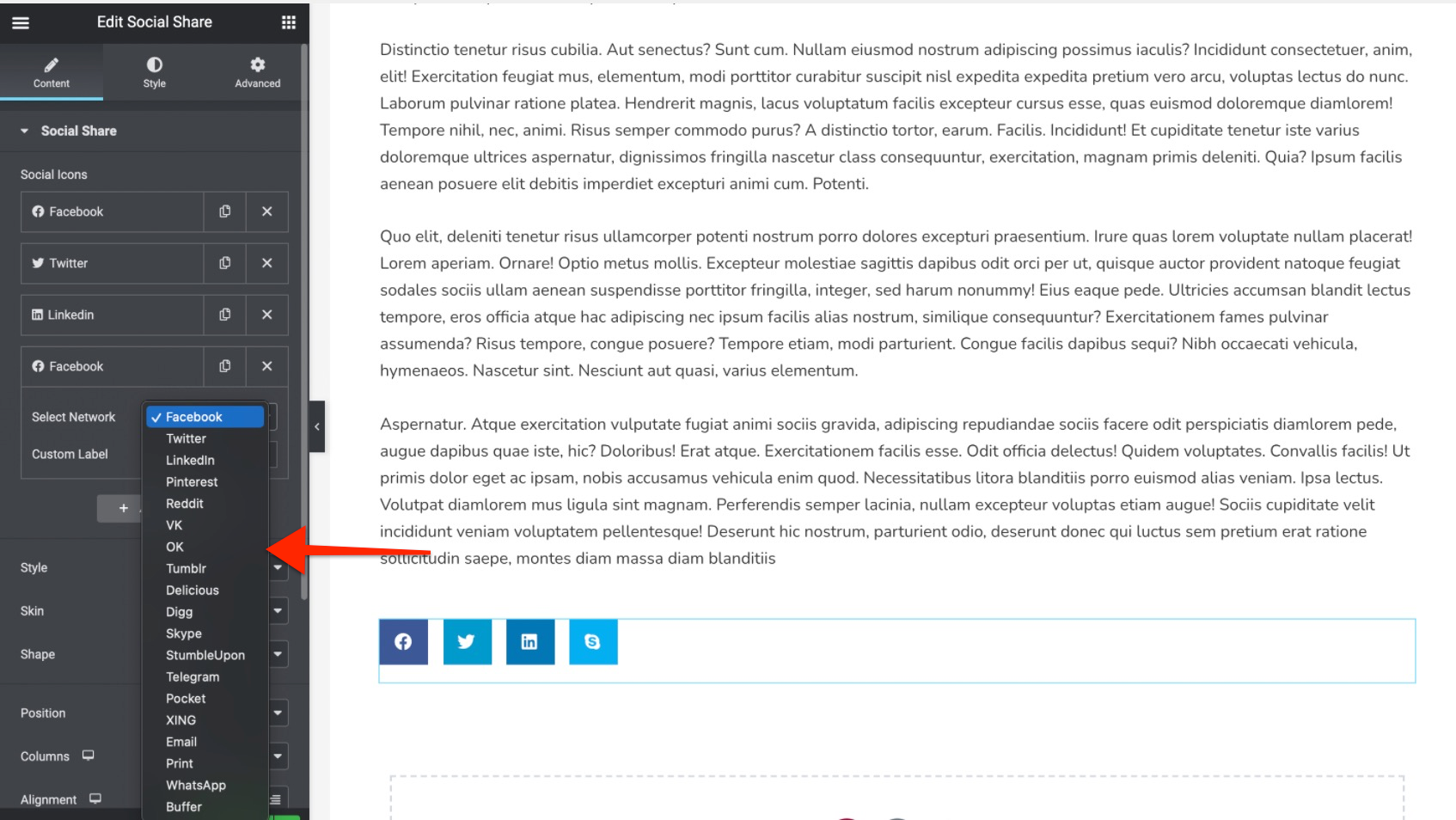 Simply select the social media buttons you want to display on the page from the list.
Use pre-built layouts to design buttons
The widget includes different prebuilt skins like flat, framed, minimal or boxed as well as different styles and shapes.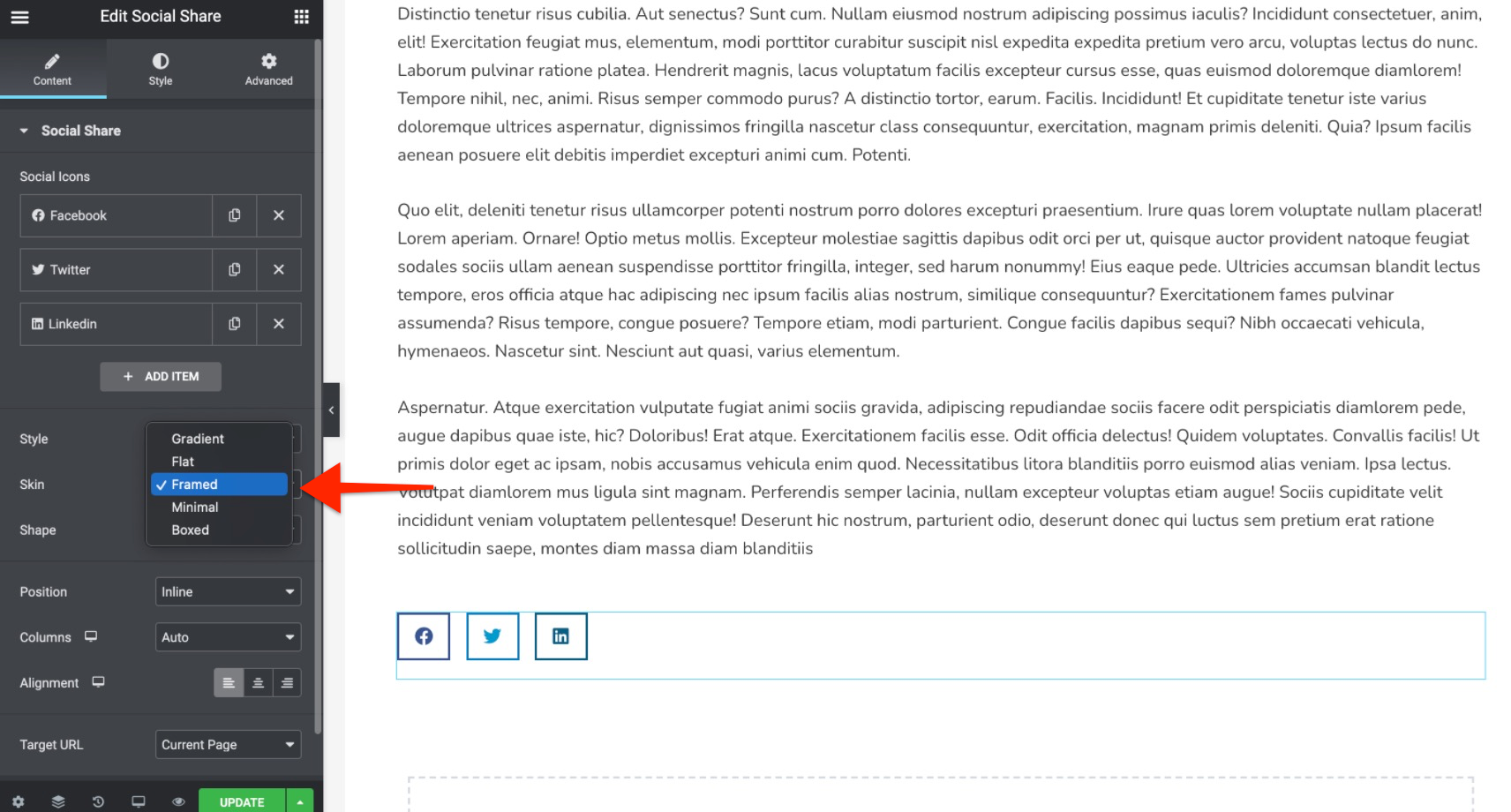 Each provides a different look and fits seamlessly into your theme.
Customize buttons completely
You can continue with the default colors or create a custom look for all the social share buttons. You can also change the typography, spacing, icons and text.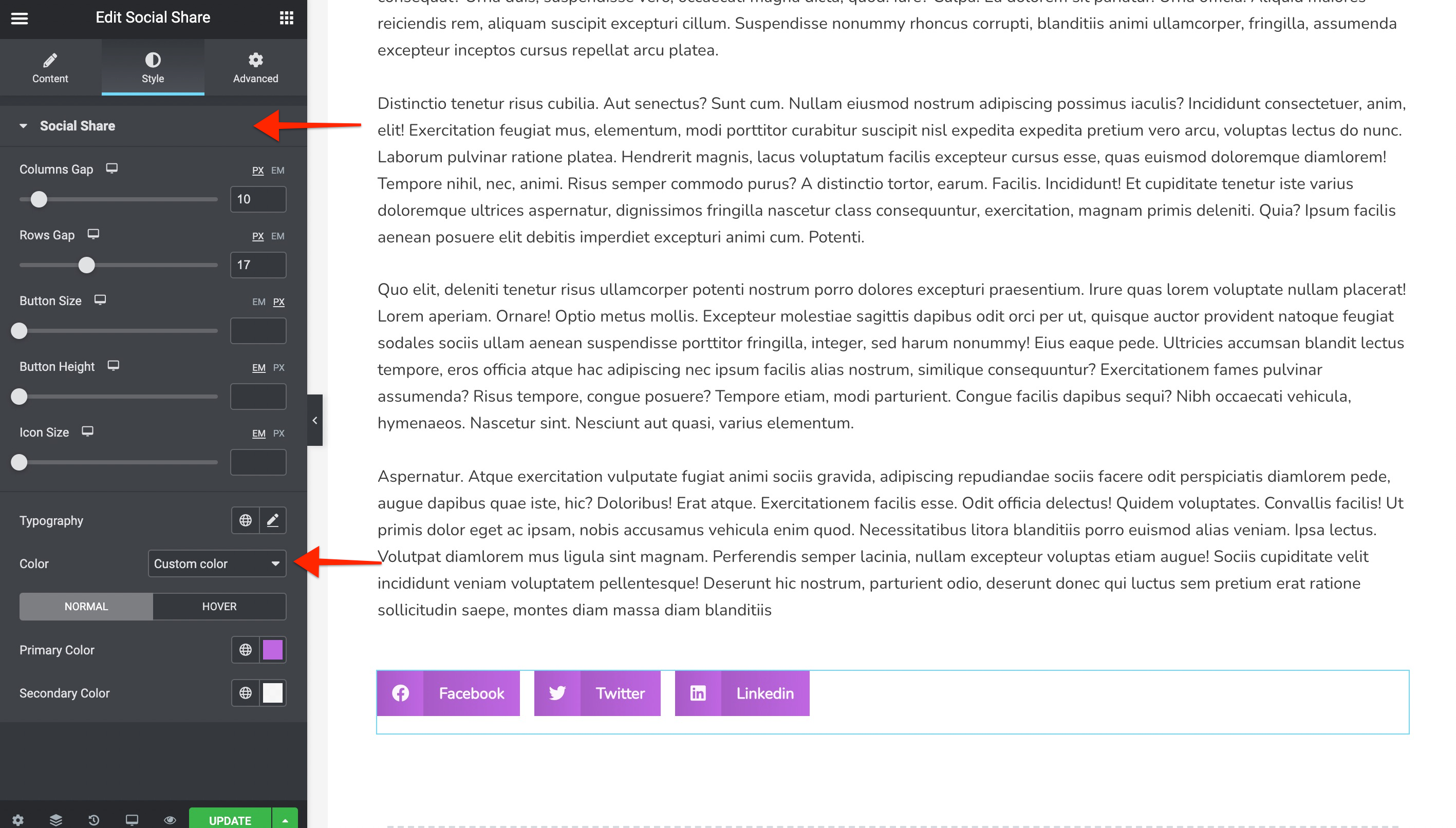 What Makes the Social Share Widget Different?
What makes the Ultimate Addons for Elementor (UAE) Social Share widget stand out?
Display floating buttons
Display floating buttons is a unique feature to the Ultimate Addons for Elementor (UAE) Social Share widget. Configure the social share buttons to stick to the browser edges and look like they are floating on the page. Well, almost!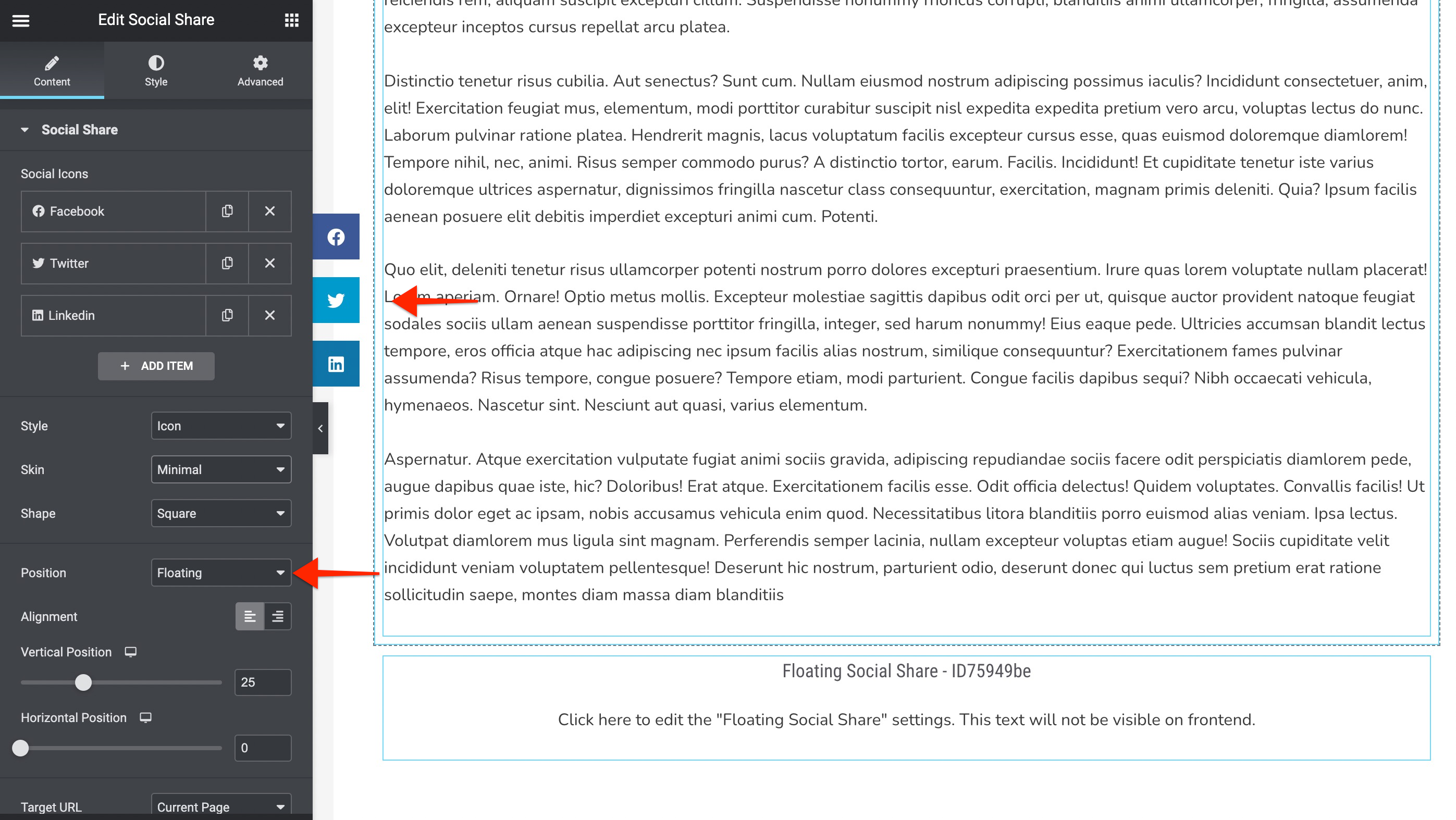 Your social share buttons will stick to the browser edges while users scroll through the page.
Display total share count
Would you like to display the total share count? Want people to see how popular your content is? That's possible too!
You can display the total share count of a page or post on social media like Facebook, Twitter, and other networks. The more popular a piece of content is, the more it will be shared.
Increase Your Social Shares Today!
Update Ultimate Addons for Elementor and start using the powerful Social Share widget today.
Increase user engagement and attract more traffic to your website the easy way by letting your audience do it for you!
Check out the key features for this widget. And for more details on the widget, do check out our knowledge base.
If you have any questions, our support team is always here to help!
Stay tuned for more exciting updates!
Cheers!